EquityStat Feature List
EquityStat's portfolio manager features.
Portfolio Features
Manage all of your financial investments.
Up to the minute stock, mutual fund and ETF quotes.
Instantly see the value of your portfolio based on current investment prices.

Create multiple portfolios to separate your investments (e.g. Stocks, Mutual Funds, 401k).
Track the performance of your investments.
Track your investment's gain, quarterly return, year-to-date return and annualized return.
Track your dividends for each investment, portfolio and for the entire account.
Easily view all transactions for an investment.
For each investment enter and track buys, sells, dividends and much more.
Validation provided for all investments added to the portfolio.
Portfolio Analysis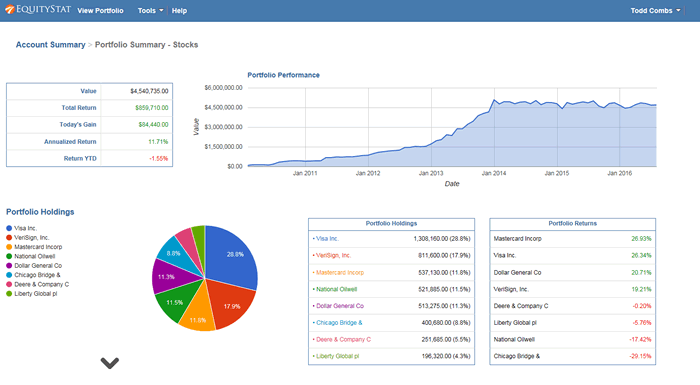 Summary performance graphs and performance metrics for your account.
Analyze your account portfolio holdings graphically.
Performance charts for your best and lowest investments for the day, year and quarter.
Easily drill down into each portfolio for performance analysis.
Analyze dividends graphically.
Display
View your portfolio on all your devices, computers, tablets and smartphones.
Simple yet powerful interface.
Responsive design that adapts to your tablet, smartphone or desktop screen size.
Pick and choose the data and calculation columns for your portfolio.
Change the column order for your portfolio
Sort your investments by name, value, return and gain.
Sort your tranactions by date, transaction type and amount.
Tax Reporting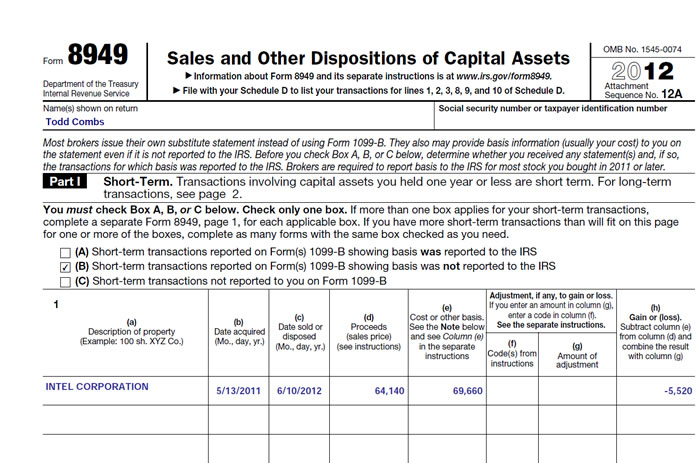 Generate IRS Form 8949.
Calculate your cost basis, gains and loses for the IRS.
Tools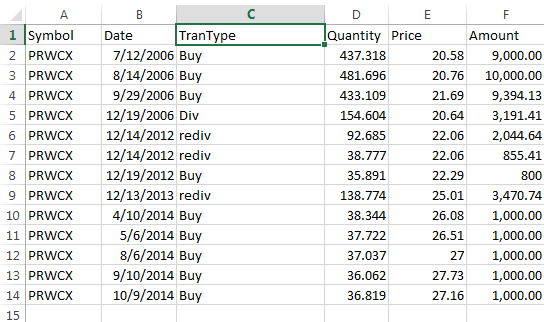 Import your investment transactions from a spreadsheet.
Export your transactions to a spreadsheet for safe backup.
Help
24/7/365 real-human support.
Tutorials and tips on our blog